i'm not only a big fan of the savage line-up, but i also have a sweet spot for tamiya's, especialy the touringcar chassis  from the 90s.
These 2 (ta02 and ta03r trf clone) i found on a local ebay kinda site for a fair price.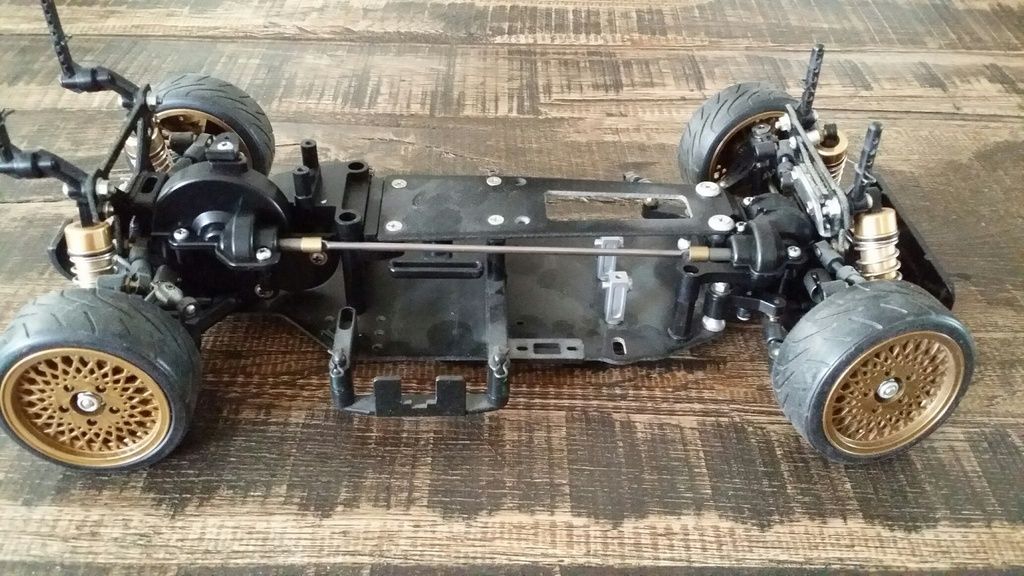 The ta02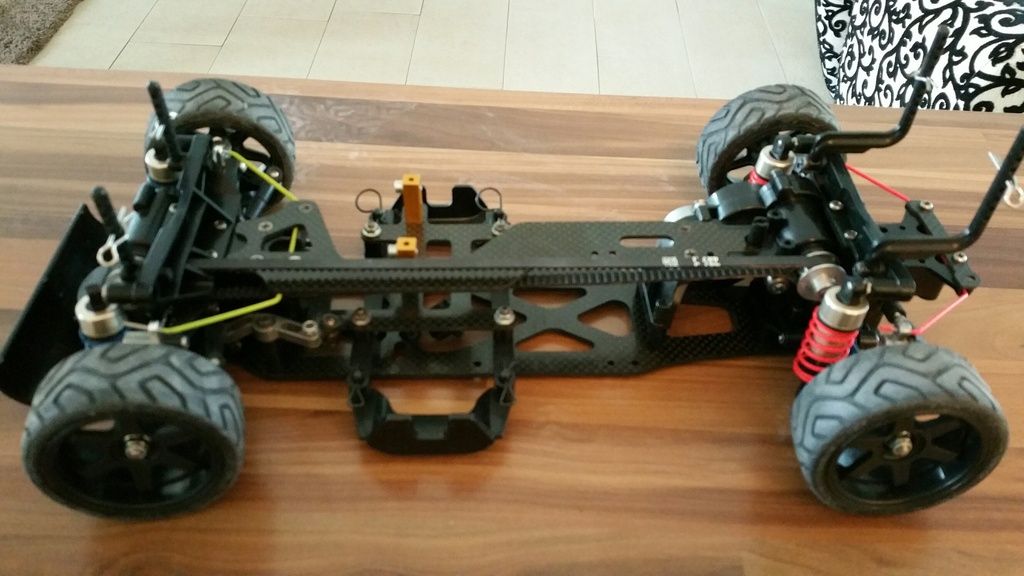 The ta03r
picked them up, and then the fun begins  :lol: rebuild them from the ground up, and replaced parts where needed  
i bought the re release ta02sw porsche 911 gt2 in 2015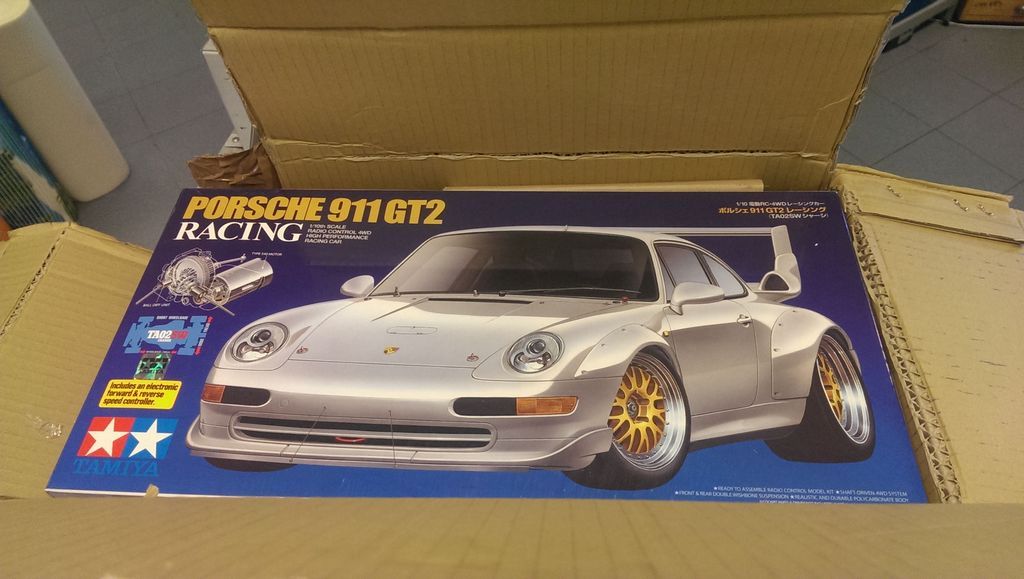 Then sourched the internet for hop-ups some for crazy prices...
That's why i bought the other ta02, it had the frp chassis and shocktowers, aluminium motormount, balldiff in the front, stabilizer set, stronger prop-shaft, and Tamiya ballraced, trf damperset and alu servo posts.
I found the dynarun motor almost in mint condition in my own neighbourhood.
The rest of the parts were used of the original kit.
This is the result of cleaning and adding extra bits like fluorine coated ballcups, home made rear stabilizer of a bicyclespoke (the original one is to short, because of the shorter and wider chassis)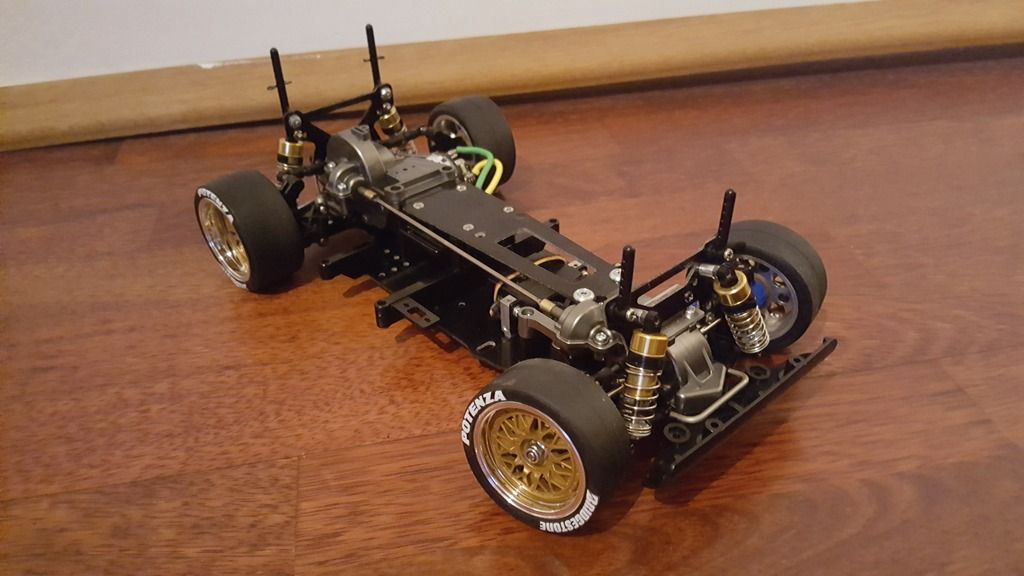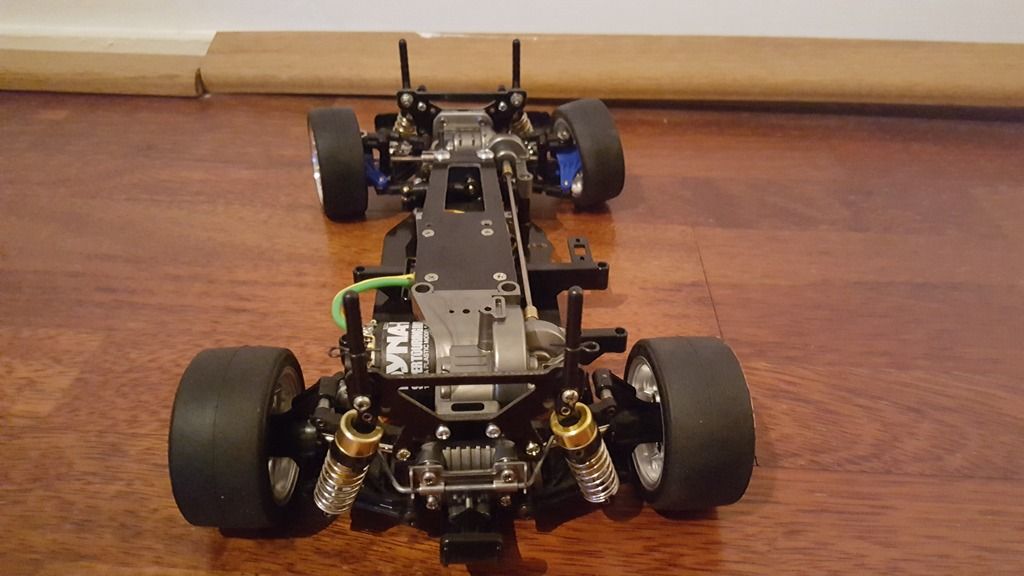 The body have to be finished, and the wheels have to be painted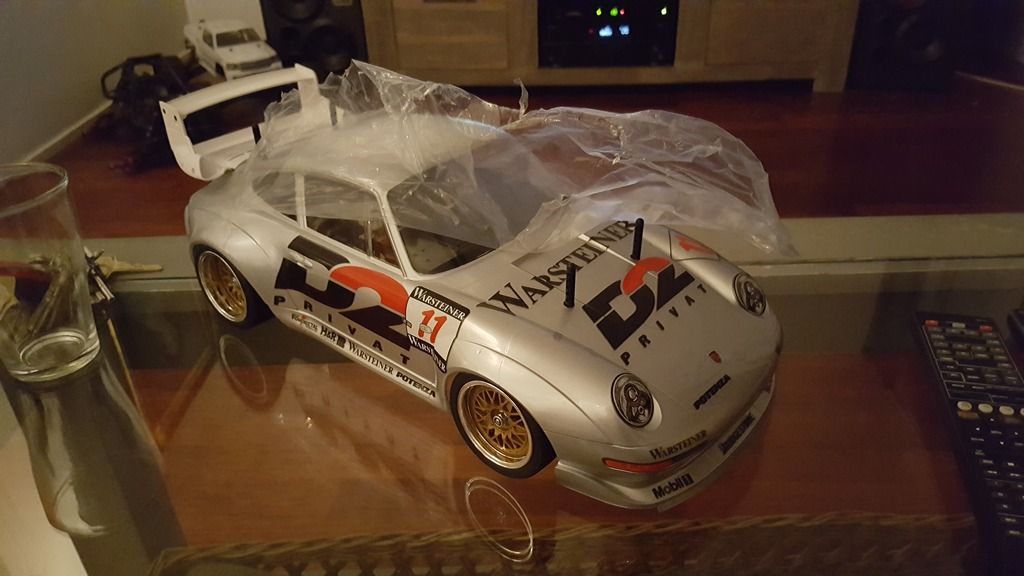 The ta03 only had a  cleaning and rebuild, replaced parts froms spare's, and i only bought a new carbon chassisset and bodyposts.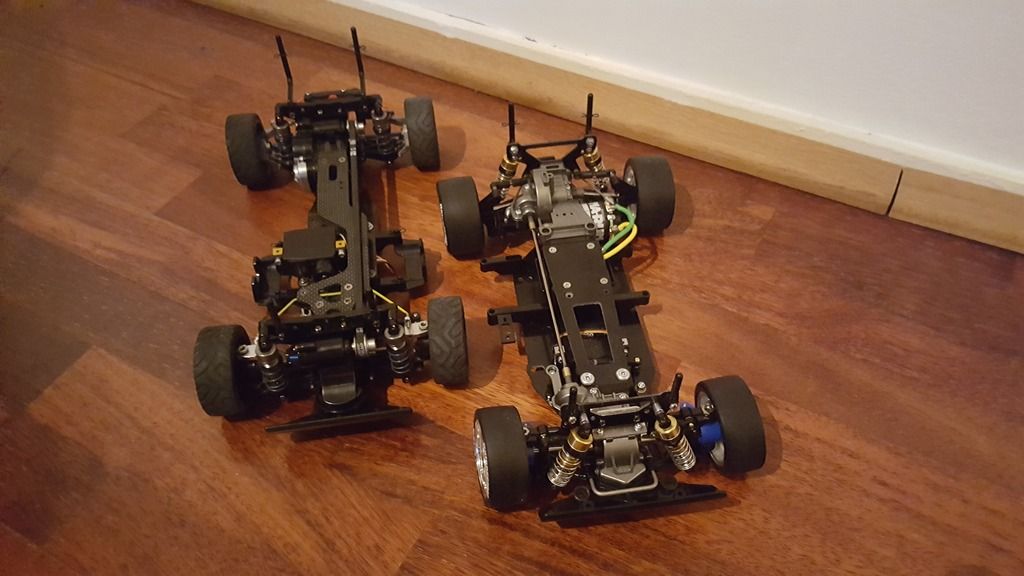 And the rest of my 90s chassis that are (almost) finished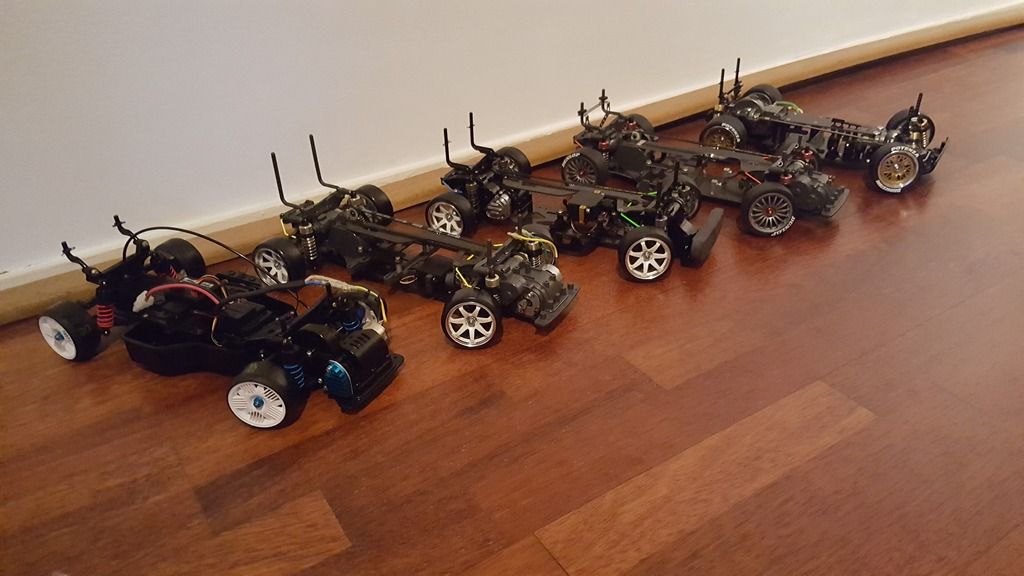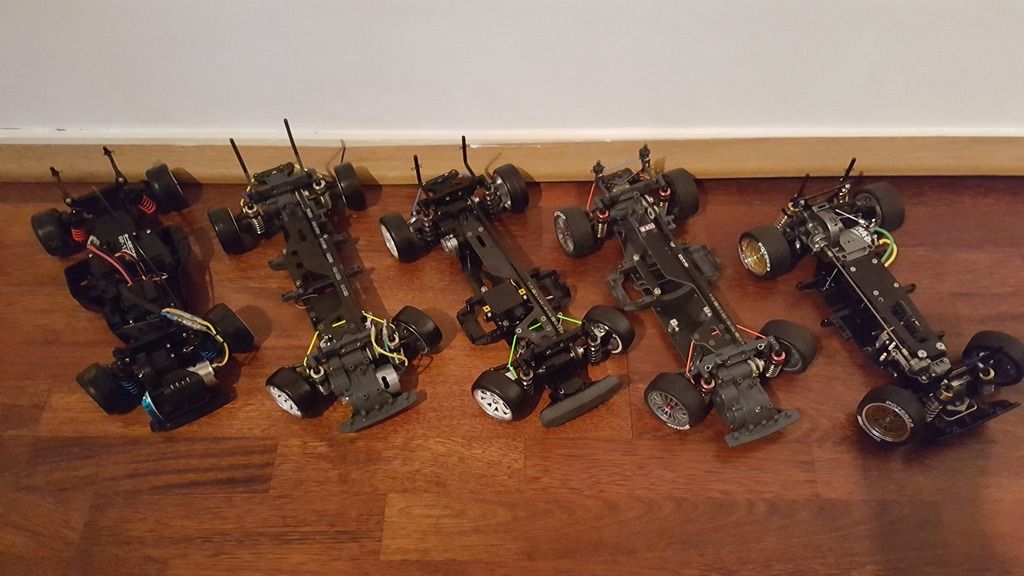 L to R: FF01 upgraded special, ta03r driver, ta03r trf-ish, ta03f pro with extra's (now with correct upperdeck!), and the ta02sw.
hope you enjoyed it, and are there any other tamiya fans on sc?
greets ghostbiker