Egg, I remember them as Tzzz'ers.
http://www.antiquesnavigator.com/d-7375 ... y-car.html
This is the exact set I had, you could jump the house and crash into the barrels.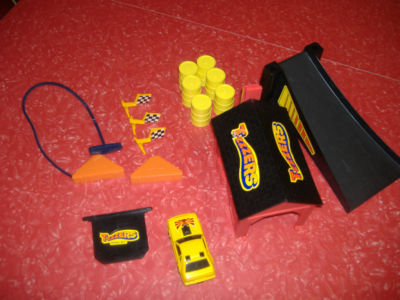 There was also a differnt (not TZZZ'ers) 9V bat operated car that had a sponge in the bottom and a gas can that filled the car with water thru a hole in the top thyat made it run for a certain amount of time, anyone know what they were called?