Well after being asked to sell one of my savages by someone who remembered me having them I dug them out of the back of my shed...
Took a look at them and decided Nahh...
For what I'd get in monetary value I think I'd rather get them running again and go bashing... So I plan on stripping down both to clean/access what is needing replacement and then look at upgrades...
Pretty sure all my batteries are duff, and I wouldn't mind upgrading the servo's to a heavier/quicker standard without spending the earth...
Any advice?
So heres a rough overview of spec's as they stand... (excuse the poor quality pictures also the engines are swapped I can't remember why I did that)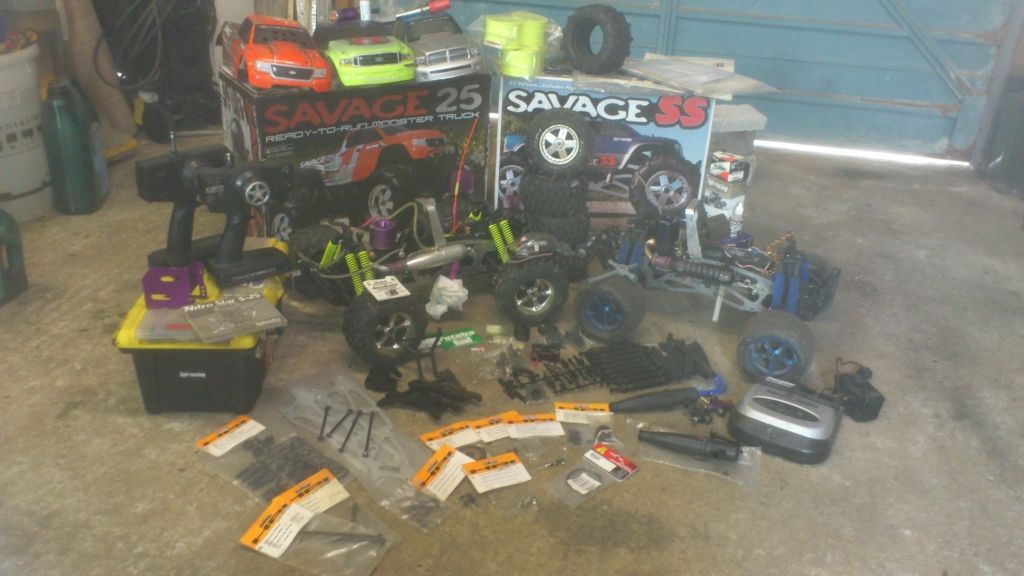 Savage 25 (RTR)
Standard sideplates although I have hotbodies extended ones for it but bent a dogbone
S25 Engine with HPI Ribbed pipe (black) & Engine saver big air filter (this engine is back in)
Spider gear mod
Savage SS adjustable tie rods
Steering mod (shaved the hubs)
ofna throttle mod
Wheelie bar (no idea on brand)
Reverse gear installed (kinda regret that)
Crazy Nut Racing dual disk brake (wish I could find another)
Blue alloy tank lid
Hot boddies daggar wheels, proline grass tyres
Alloy clamp on wheel hex's (only the small size hpi ones)
Home made roll bar engine protector

Radio Gear
HPI standard pistol grip transmitter that came with the RTR
HPI Receiver that came with the RTR
Futaba s3003 reverse servo / Hitec HS625MG Steering servo / HPI SF-1 Throttle servo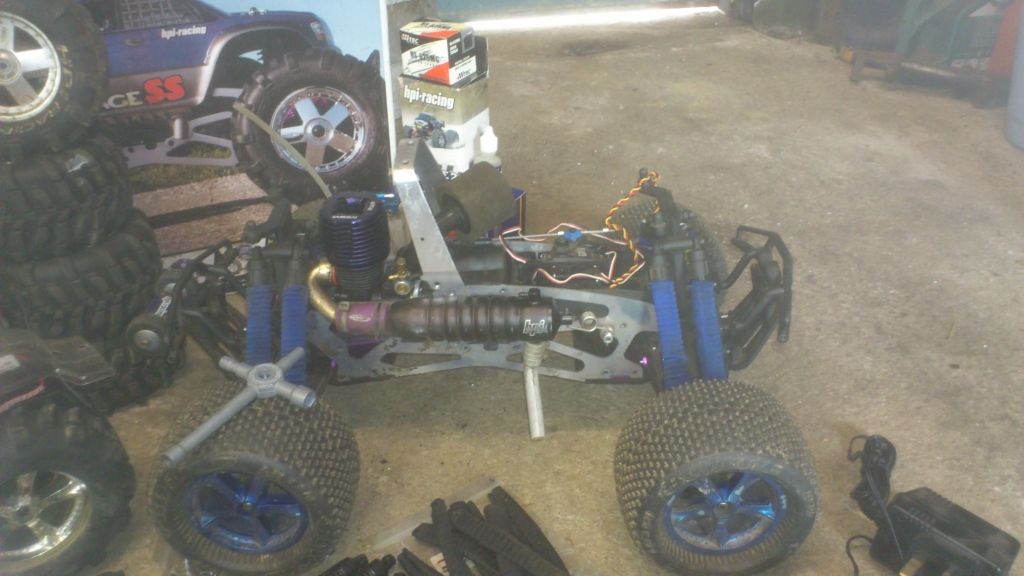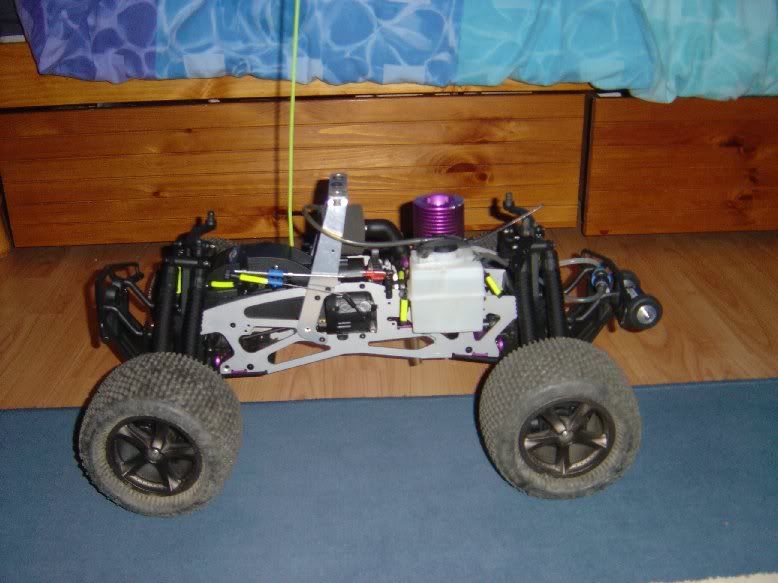 Savage SS
Team Infinity Samurai 528 (.28) engine with HPI alloy pipe & Engine saver big air filter (this engine is back in)
Innovative RC low centre side plates
Innovative RC engine plate to suit above
Innovative RC alloy centre skid
Spider diff mod within HPI Purple diff cups
Stiffer shock springs on standard shocks
ofna Throttle mod (also alloy pivot by tank)
Alloy tank guard
HPI dual disk brake
Cam type servo saver
Heavy Duty dogbones (appear to be stainless steel)
Clear plastic radio box lid
Hot bodies daggar wheels deathgrip tyres

(I bought the savage used and was told it had a 3 speed but I think that was wrong and its only the standard 2)

Radio Gear
I'm not too sure on what the radio gear is, just a basic cheap pistol grip
Transmitter is again quite basic states ACME Racing
Futaba s3003 throttle servo / Hitec HS645MG steering servo