Moderator: Moderators
Savage Extraordinaire

Posts: 5694
Joined: Tue May 17, 2011 11:00 pm
Desert Rat 2.0 SC body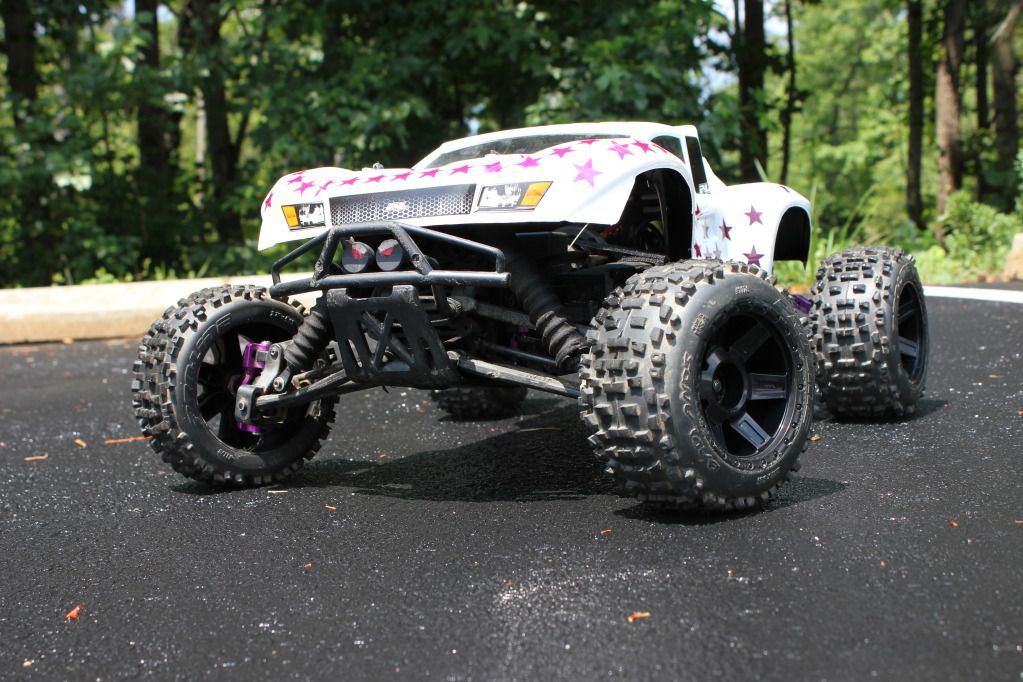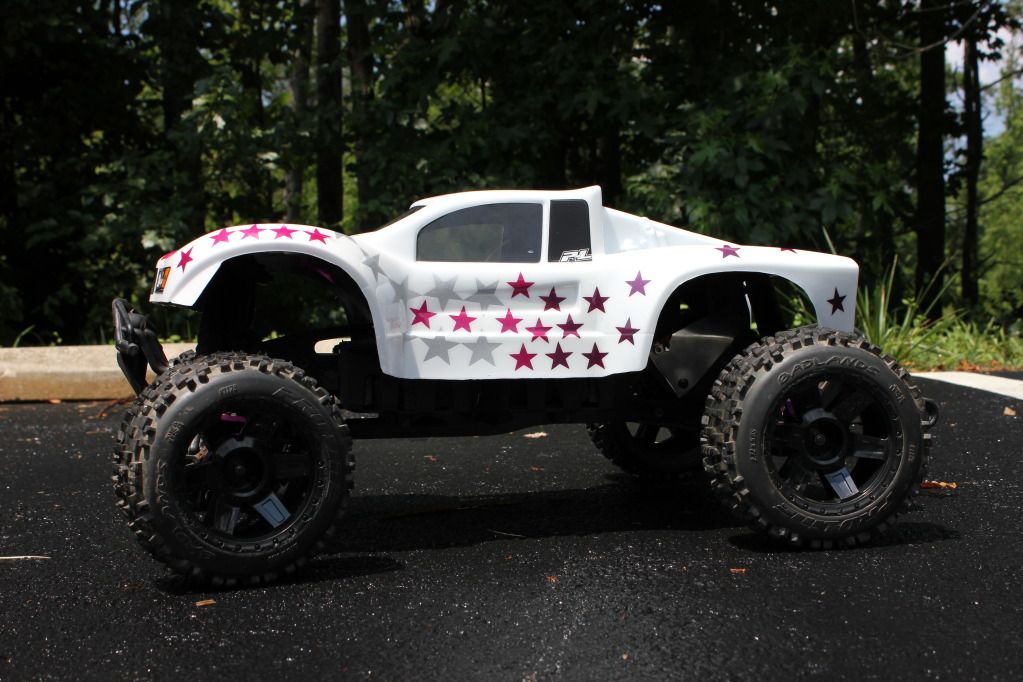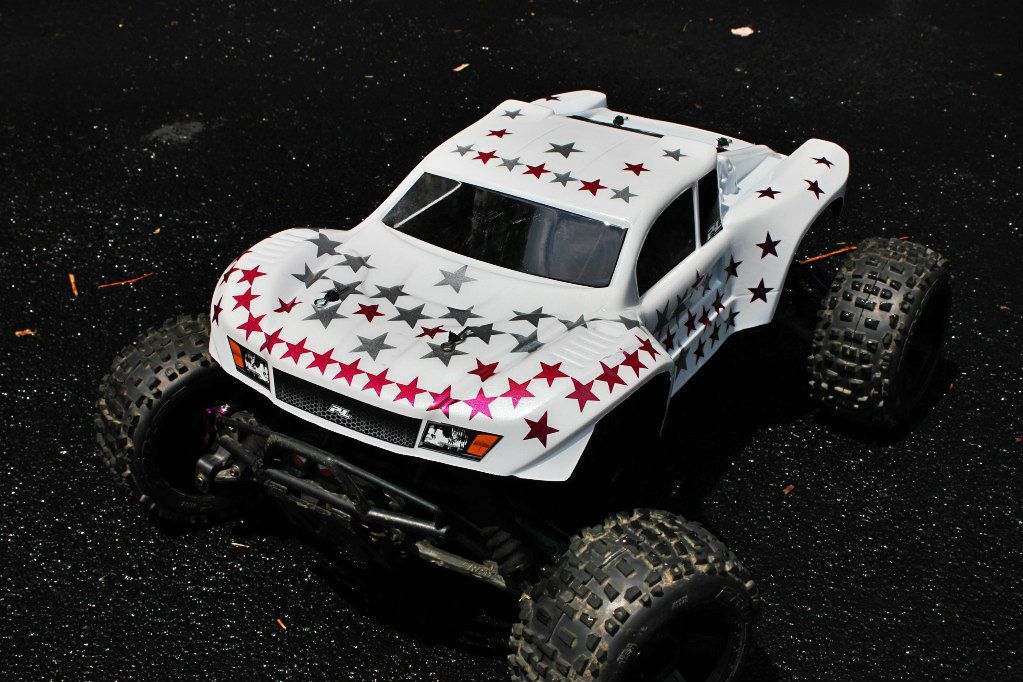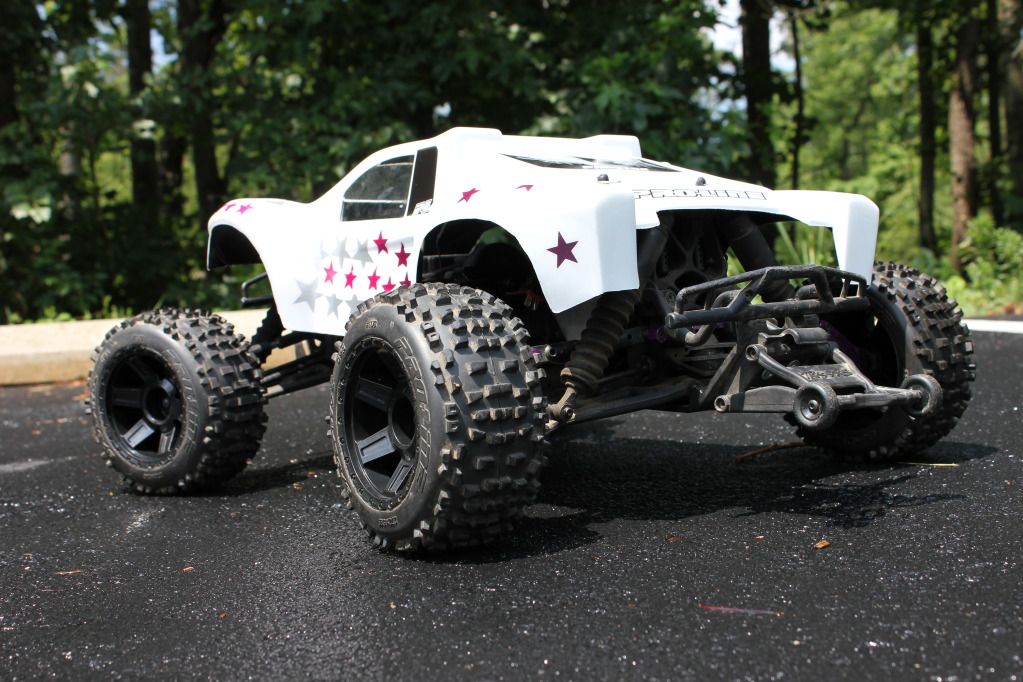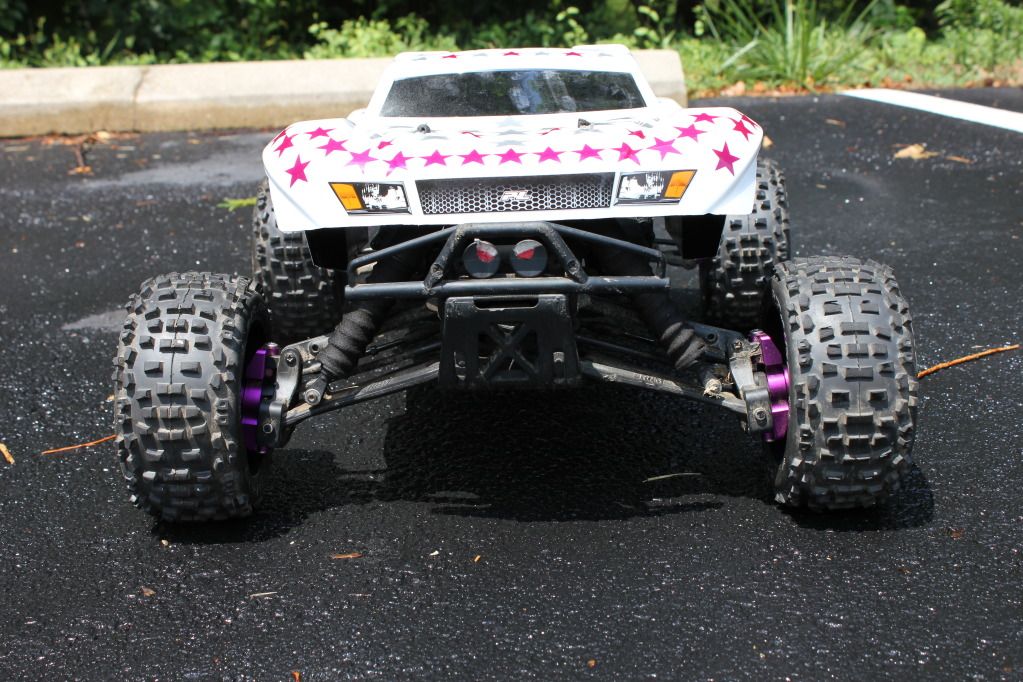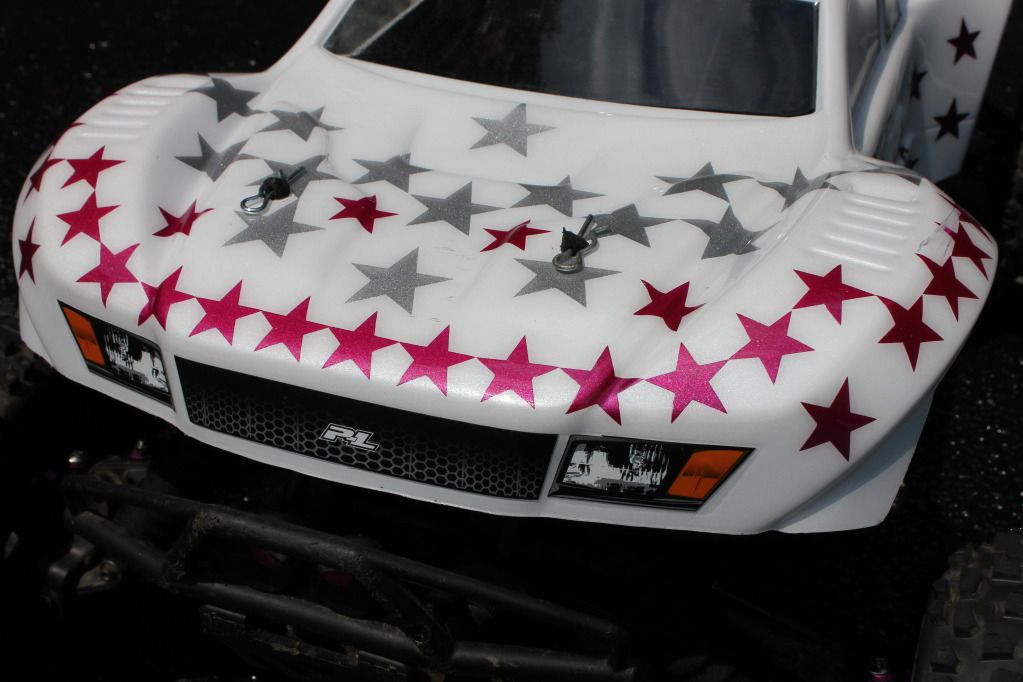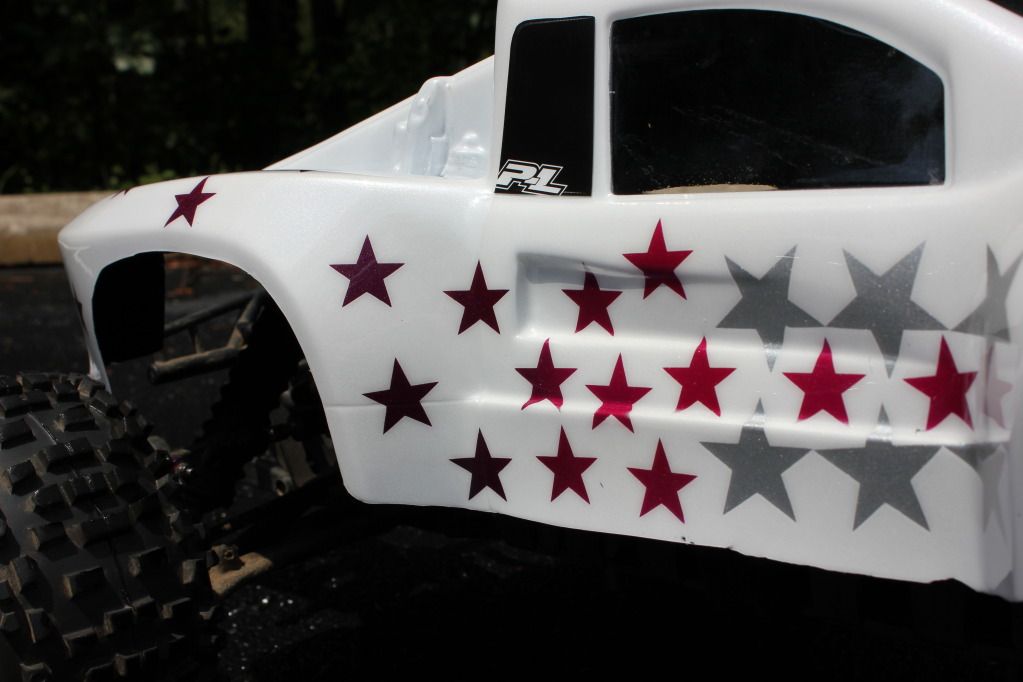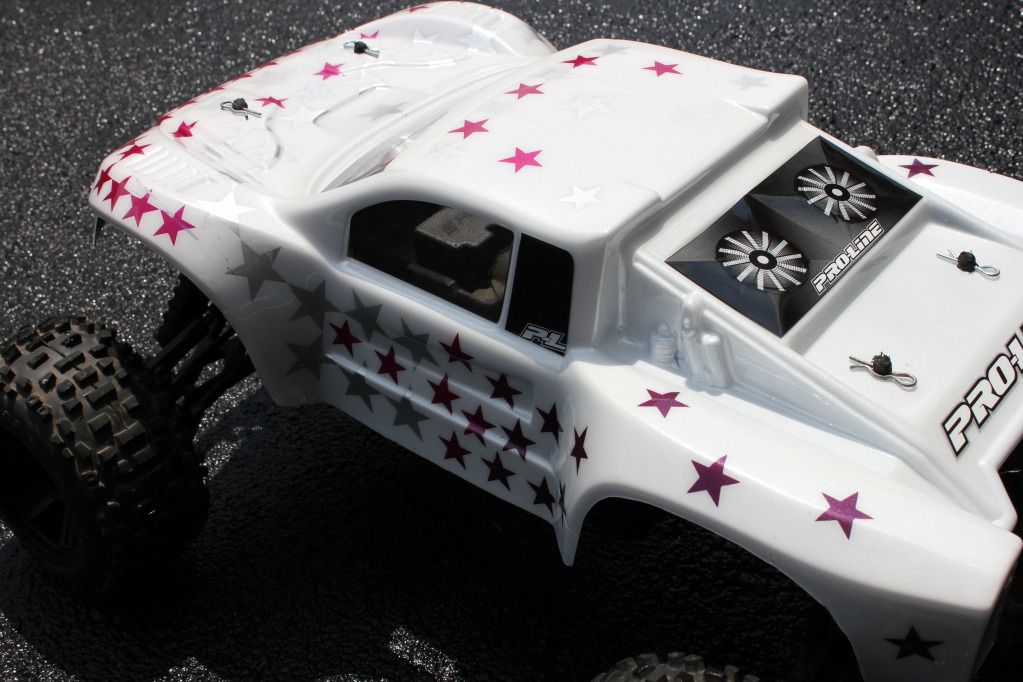 This is my favorite shot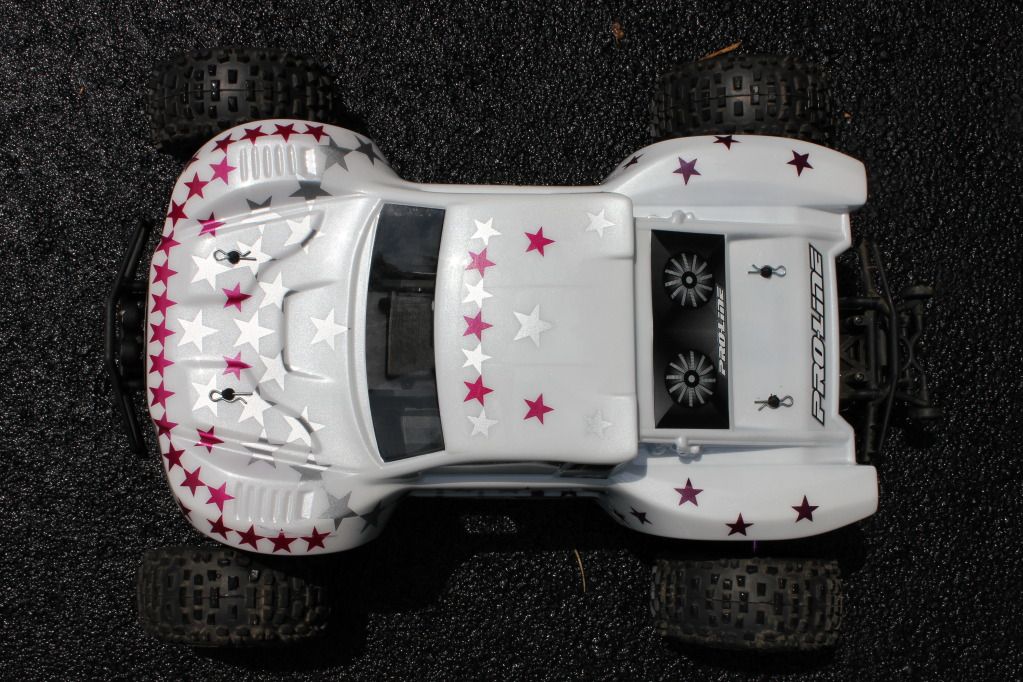 [img]http://i1105.photobucket.com/albums/h358/LLkoolskillet2/skillet1.jpg[/img]
---
---
---
Savage Extraordinaire

Posts: 1550
Joined: Sun Apr 10, 2011 11:00 pm
Location: Lake Charles, Louisiana USA
Cool.  are the stars painted?  they look like they are.  If so whatever you used to mask worked out good.

Are those the 3.8 badlands?  I have a set of new ones and would try out those wheels.

What wheels are they? with what offset?

So if thats a desert rat why is it different from the one I just did?  Mine was for the traxxas slash.
Mark
---
---
Savage Extraordinaire

Posts: 5694
Joined: Tue May 17, 2011 11:00 pm
I have the desert rat 2.0 which is disscontinued
Yes they are 3.8 badlands there truggy size which i dont like and there 1/2" off set

The stars are painted and I used the parma cut outs.
[img]http://i1105.photobucket.com/albums/h358/LLkoolskillet2/skillet1.jpg[/img]
---
---
Looks sweet....tires stick out a lil too much but other than that I like it....is that an Savage X or XL and any piks of the suspension used?

I am in the process of building a savage 25 with xl chassis to fit an sc8 body on some badlands...i test fitted a sc8 body and looks like it will fit good...might throw on some rear losi 8 shocks all around but we'll see
---
---
Savage Superstar

Posts: 257
Joined: Fri Oct 30, 2009 11:00 pm
Location: Alberta
Now if all those stars shine or glow in the dark should make night driving interesting.
---
---
Body looks good but I still cant get used to sc bodies on mts good job though
---
---
Who is online
Users browsing this forum: No registered users and 3 guests