I got a pair of Mashers that had been sitting for awhile on the shelf.  I pulled out the foams and got this: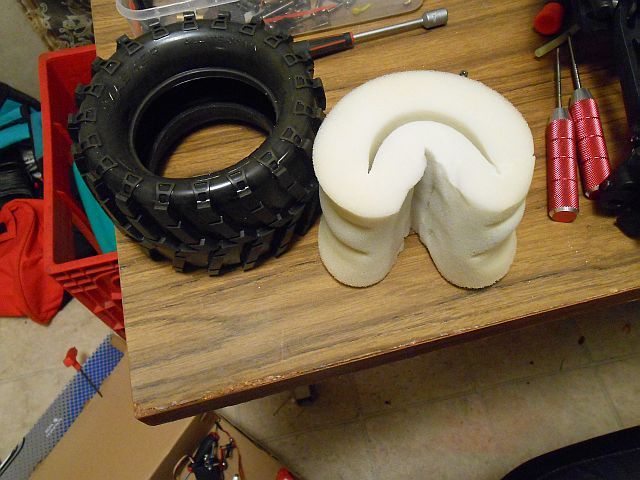 Can I salvage these foams by soaking them then letting them dry, or something of that sort?
I plan on putting them on some maximizer beadlocks.  If I cant use these foams what are some good ones to find?  Also, are mashers a good candidate for belting with duct tape?  I like how my dirtbonz turned out, and these seem like they would benefit from it also.