This is an upgrade that is a must, it utilizes both beaings that are the SAME size. No longer will you have to use the small 10mm bearing that always blows up. Yes you will be using a plastic diff housing but it has been battle tested at 8s Lipo. So it will easily handle modded Nitro power or your basic RTR. This mod is way stronger than the stock setup, trust me I have both ERCM Picco and Flux on 6s
Here we go
NOTE:
Anyone else considering this mod, please note that how many shims I used will be different from everyone else. No two bulkheads are exactly the same size...dimension wise where the diff sits. I have noticed this on many bulks. A used bulk has been broken in sorta speakin so the diff will fit in there with more shims. Where as a new bulk will require less shims. So shim accordingly!
*UPDATE*
Part Numbers
The Vorza diff housing - HBC8019  X 2
HB Steel bevel gears - HBC80101-1  X 2
HB Steel bevel shafts- HBSC8022  X 2
Hpi aluminum gasket - HPI 86599
8mm shimm- HPIZ877
8mm Bearings- HPIB085
Parts list
HB Vorza Diff Housing
HB Steel bevel gear set
HPI BP Flux diff set...... will also work with standard savage X axles and diff cups
2x 8m HPI wheel bearings
HPI Aluminum diff gasket
Your diff oil of choice
Your diff grease of choice
Blue thread lock
Step 1
Install the diff cup into the diff housing
I use 2 shims for this, but some may use more or less, its personal preferance here on the shims
I also use the stock HPI wheel bearing as well, new of course
and the savage XL or Flux diff cup.
The picture will show you what you need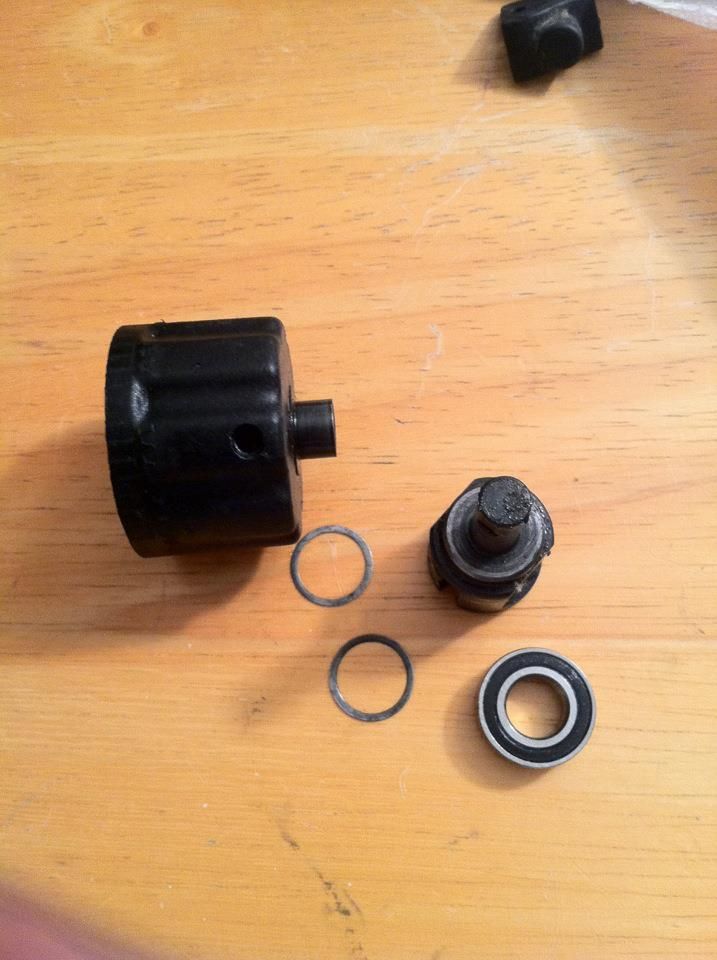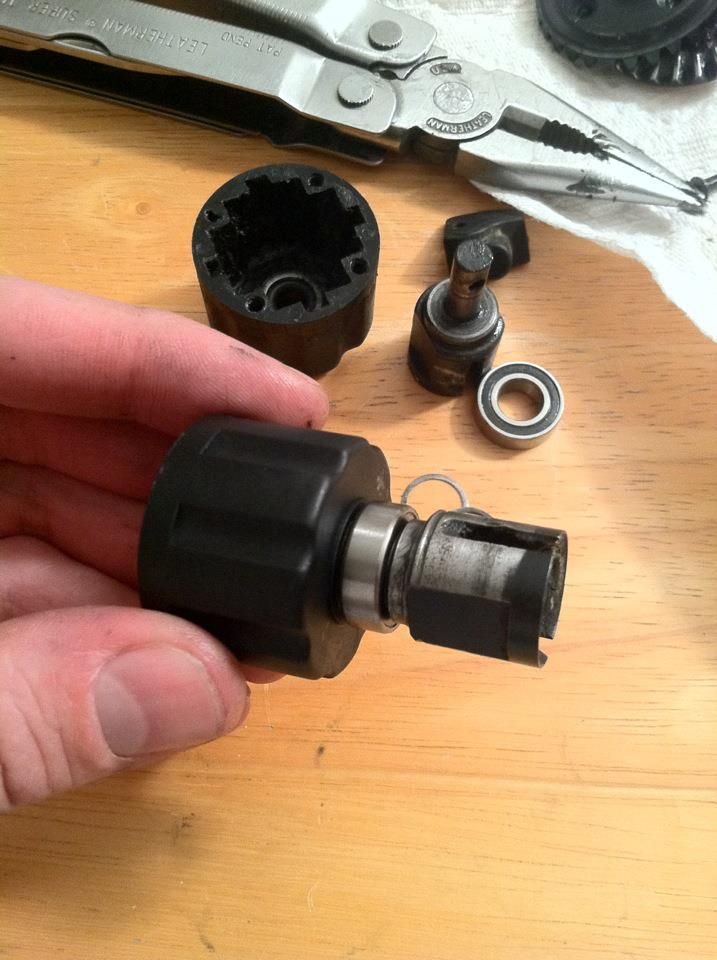 Step 2
Time to install the Big gear for the steel bevel gear set
This is done the same way for every diff,