I thought I would share a neat way to make a charge jack dongle that is easy to use and simple to make. This is just another alternative for a charge jack without using a charge jack receptacle which sometimes can be a pain to use. A dongle is not as pretty as a nice receptacle, but it's cheaper and easier to use. Plus I just like the word dongle.
First off, disconnect your battery. It will make this whole process alot easier.
If you do not disconnect your battery, make sure the two wires never touch! Now, locate a place along the bottom of the radio box lid and cut a notch for your dongle. I am demonstrating on a clear lid for illustration purposes, but it works the same with the stock plastic lid as well. You want the notch to be just big enough for a piece of fuel tubing to fit in and be able to keep the dirt out.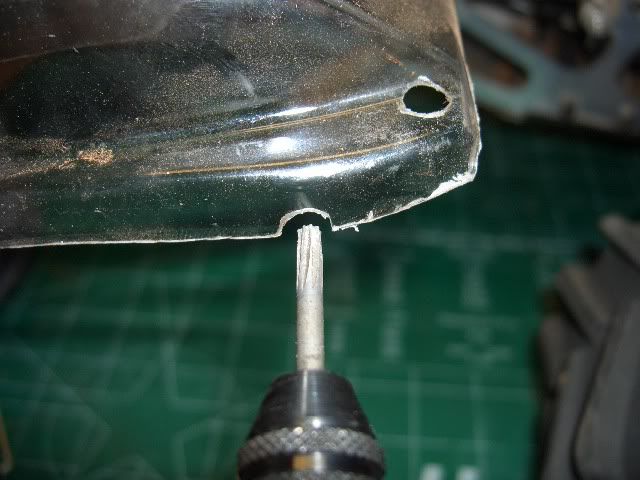 Now take the charge jack and using a toothpick, scratch awl, or a pick like I have here, carefully lift up on the plastic retaining flap that holds the wires in and gently pull the wires out one at a time. Make a note as to where in the connector each wire came from, as you do NOT want to get these mixed up!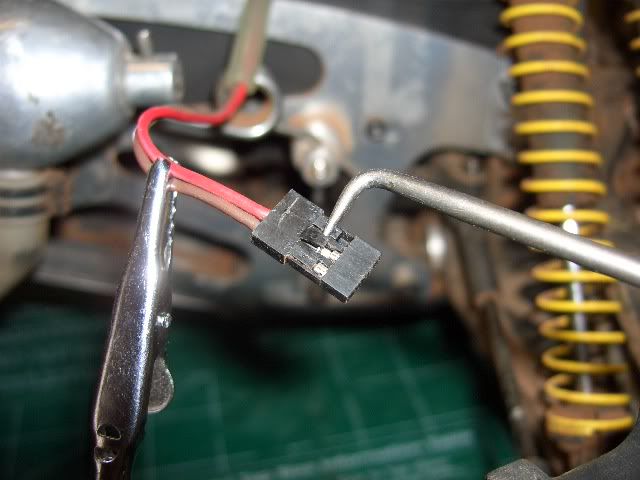 Now cut a piece of fuel tubing like I have done in the pic making one an inch or so long, and two very short pieces.
Now carefully slide each wire through the fuel tubing one at a time being very careful not damage the connectors.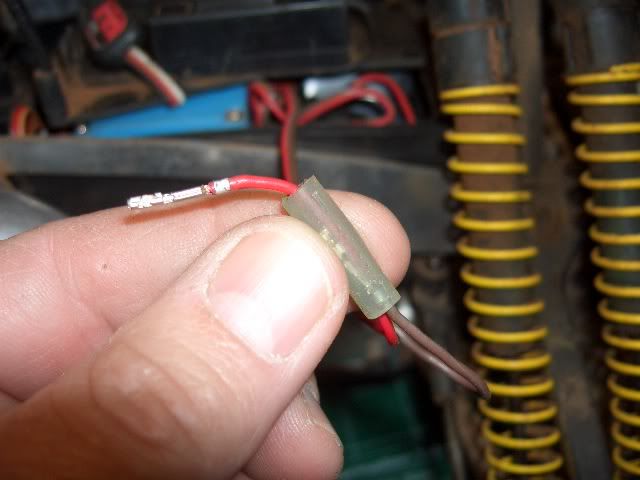 Now using needle nose pliars, stretch the short pieces over the fuel tubing you just installed over the wires.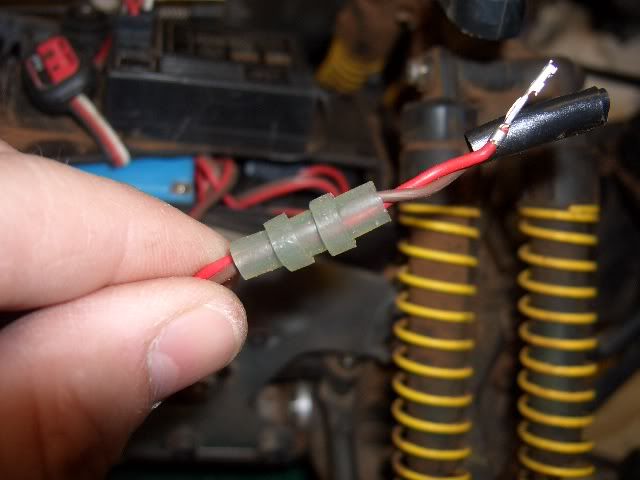 Now slide the connectors back into the connector housing exactly as they were before you started. Press down on the flaps to make sure the wires are secure.
Now install the lid positioning the notch between the two short pieces of tubing on the new dongle as seen in the following pics.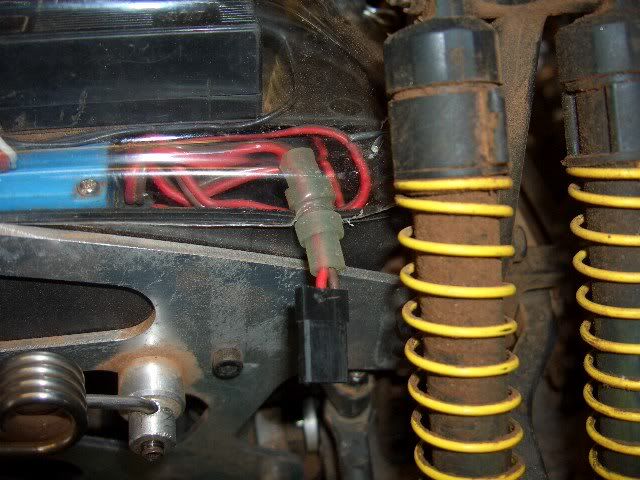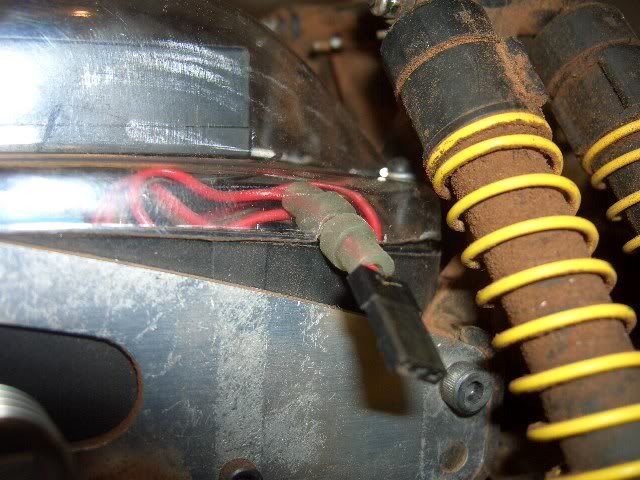 Now when it's time to recharge your battery, the charge jack is easy to get to. I have used this set up on my trucks without problems for over a year and a half.
Scott