Sometimes when you get a new engine and install it on your truck, you may find that the supplied pullstart is way too short, making it difficult to reach when the body is on. Such is the case with the STS .28 engine. Now, for a long time I just lived with it because I couldn't find a suitable replacement tube to extend my pullstart, and it seems that nobody makes these "aftermarket". I have tried using fuel tubing under the advise of my LHS, but soon found out that was a dumb idea because it's just not rigid enough for the job. While at the hardware store one day I came across something that looked like would work perfectly.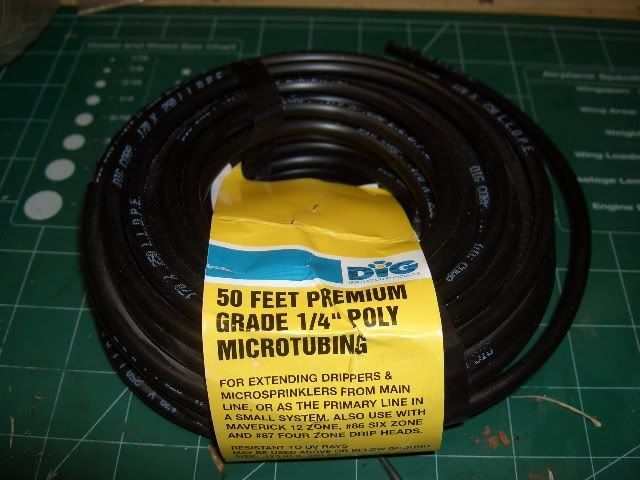 This 1/4" poly microtubing is used for drip irrigation systems and is perfect for making a pullstart extension. For less than $5.00 you get 50 feet (a lifetime supply).
Because the pullstart on my STS was so short, it was allowed to bounce around under the body and ultimately ruin the handle because it got melted by the pipe. Now keep in mind as you view these pics, this is my basher, and it's a little dirty. Here are some "before" shots: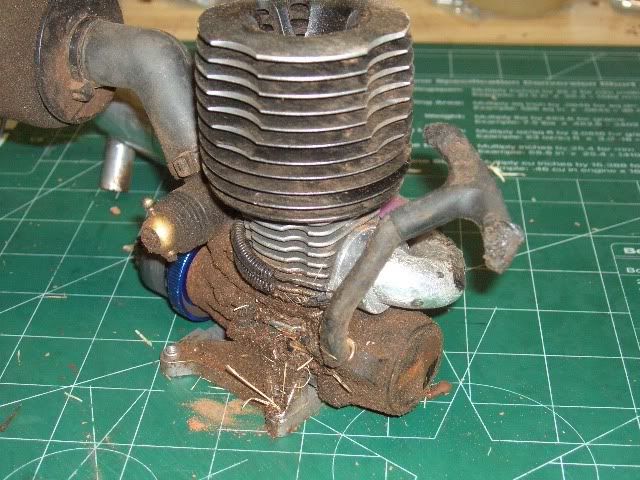 Now the first thing to do is make sure you have a way to clamp the string when you pull it out. I have used vice-grips in the past, but I have had them release while doing this, causing the whole string to be sucked up py the pullstart. Here I use a small vice. Pull the string out just enough to get the job done. You don't want to damage the spring! I like to use a metal pick to help untie the knot at the top of the string.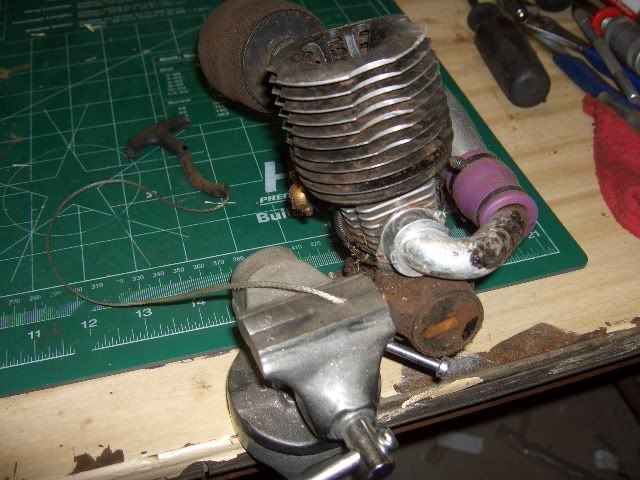 Here I have found some parts from an old Savage 25 pullstart. I will use these in my repair.
I just happen to have a HPI 4.6 engine laying around to use as a reference for the length. It looks to be about 2 1/2", so I will use that for my length.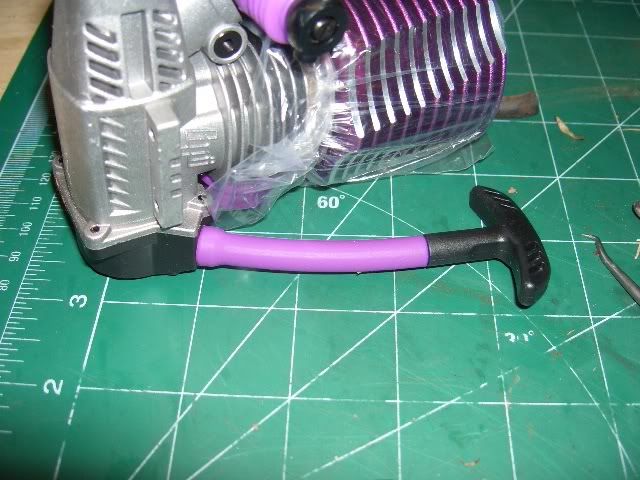 Here I install my pieces onto the string, and tie it off just like it was before the repair.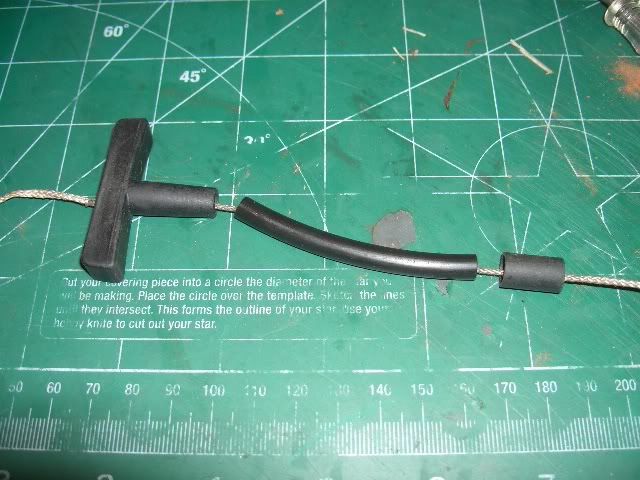 All finished! It's a little bit taller than the K4.6, but it will be fine for my basher. The longer length will ensure that the handle stays up where I can reach it and it won't get melted again on the pipe.
Scott